Masquerade
- Strip n°560

Sometimes, you just need a fresh pair of eyes to change an uncomfortable situation into a cute one. But meanwhile, let's take care of each other.

Hugs!

Mali.

PS1: This month, we're honouring Lady and Electro in a watercolour print! Available as an ex-libris, a postcard or online in HD. The monthly illustration is available until midnight on Wednesday through Tipeee! If you're a patron (minimum Playful kitten), you're in for a chance to win the original!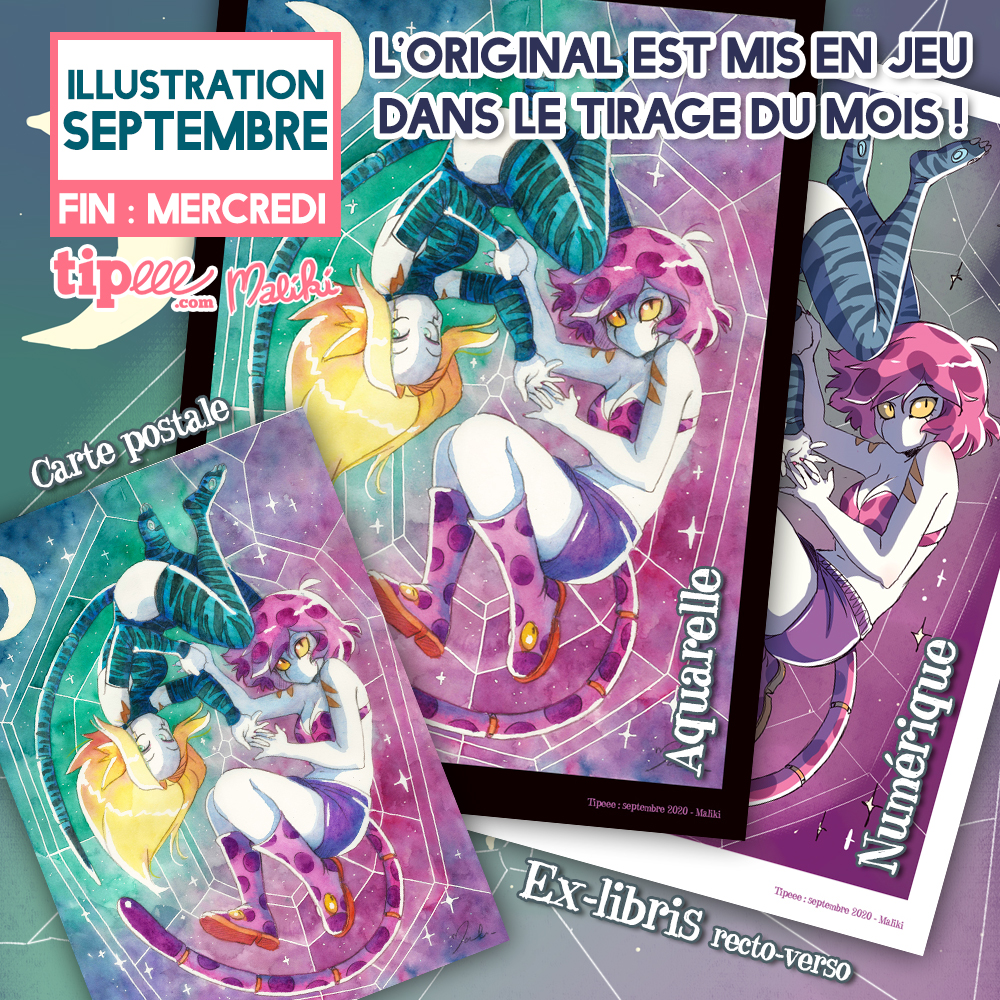 PS2: Talking about masks; we haven't announced it yet because we're already out of stock, but we printed some Maliki-themed masks. So if you enjoy Bretzels, teal and our faces, you can order them from our brand new shop. More news to come on that side later, but you can find the novels, Hello Fucktopia and new canvas prints in there!